Mearns Castle Golf Academy are delighted to be Scotland's first dementia friendly centre of excellence for golf working hand in hand with @GolfInSociety.
On the 18th of May we saw the official launch of our new four seater buggy donated to Golf in Society by the Bruce Wake Charitable Trust. We also welcomed the donation of a bench from Newton House Hamberley Care Homes.
We look forward to using our new buggy to make the course more accessible for our senior golfers and to enjoying resting on the bench as we practice our short game. A massive thank you for your support!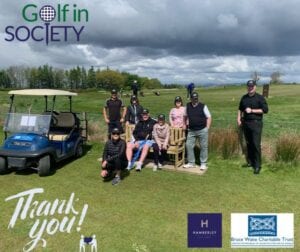 Find out more about Golf in Society at: https://golfinsociety.com/ or email maggie.golfinsociety@gmail.com
#Alzheimer's #Dementia #Donation #Charity #Carehome #Scotland #Golfclubs #localcommunity #Glasgow